Welcome to our Lupus Blog
Here you will find a wealth of information on various lupus related topics.  If you have suggestions for blog topics you would like to see covered, please email [email protected] with your ideas.
 We are grateful and delighted to have been nominated by ChronicPainDisorders, Healthline, and Healthlisted as one of the best lupus blogs of 2016!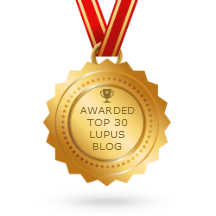 Top 30 Lupus Blogs For People Living With Lupus Disease
Coping With Lupus, Featured, Main Blog
Your Life. Your Right. "You are lucky…you could have died."   Those were the ominous words that came out of my rheumatologists mouth after she discovered the reason I was ill was due to ano...
Read More
No Results Found